Why On Time Staffing?
Light Industrial Staffing is all we do.
We are experienced specialists with a deep knowledge in warehouse, manufacturing, packaging, and food processing environments. We have been providing companies with our temporary staffing and Onsite services since 1999.
On Time Staffing has a team of talent acquisition experts who never stop recruiting so we can maintain a strong pool of available resources on an ongoing basis. Higher candidate pooling leads to higher fill rates. This drives efficiency and reduces your overtime spend.
Our unique recruiting process makes it easy to find the best-qualified workers for your open positions.
We deploy local support to our Onsites, our Call Center Team supports online recruiting and interview scheduling, and our offshore partners provide best-in-class compliance services.
Screening takes the guesswork out of hiring and our processes are customized for each client, depending on the specific needs and requirements of your business or industry. We'll work with you to review policies, procedures, facility, and department specific walk-throughs.
Our Onsite teams are responsible for managing traditional workforce issues such as payroll, safety, training, and absenteeism. We are also responsible for keeping the workforce engaged and lines of communication open. Retention is a critical component to the overall staffing program.
We have sites nationally including operations in California, Florida, Georgia, Illinois, New Jersey, Ohio, and Pennsylvania.
On Time Staffing is an Eclipse Advantage Company.
Employers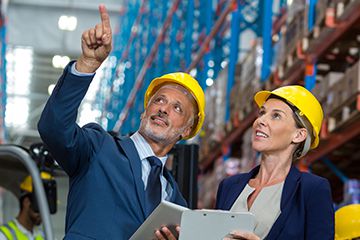 Our light industrial expertise brings customized staffing solutions specific to the skill requirements and time constraints of the industry.
Job Seekers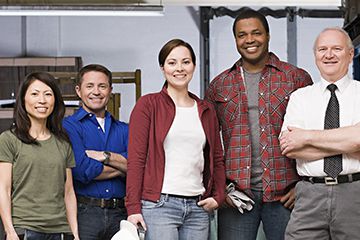 On Time Staffing offers flexible schedules, on the job training, temp-to-hire opportunities, and weekly pay. Find your next job with us today.
What's New
March 8, 2022

Challenges arise at almost every corner during these times of continued uncertainty, whether it's with supply chain…

MORE

April 3, 2019

If you have an interview coming up, chances are you're gearing up to discuss your unique qualifications as a candidate.…

MORE

March 18, 2019

As you start a new job, you may be having a hard time letting go of previous experiences. However, to be successful,…

MORE