Laser Focused on Light Industrial Staffing. It's all we do.
We specialize in providing the highest quality staffing services exclusively in the light industrial segment. In 2015, On Time Staffing was recognized by Inc. Magazine as one of the 5,000 fastest growing private companies in America for achieving 59% growth over three years.
Our Associates work in three main areas: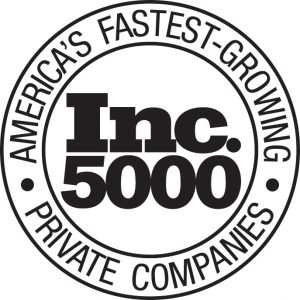 Warehouse
Packaging
Manufacturing
Our Services
On Time Staffing OnSite Program
Your Onsite team is 100% committed to your facility. You are our only priority, with no other customers or distractions. You always get our best candidate for the position because we only recruit for you!
Time is Money
Our program will reduce your HR staff and your supervisor's responsibilities with the temporary workforce. And when your team spends less time managing someone else's employees, they spend more time focusing on your goals.
Increased Efficiency Means Increased Return on Investment
Compared to the service levels typically provided by a local branch office, our Onsite model affords a full spectrum of operating efficiencies:
Overtime spend is 10% to 20% lower on average
Temporary Associate retention is up to 30% higher
Time to fill is up to 50% faster
Safety
Avoiding risk equals increased profit. On Time Staffing's Safety Team includes certified professionals with extensive experience in loss prevention and risk mitigation strategies. Our approach to prevention in your facility will focus on:
OSHA-compliant hazard assessments & weekly site safety prevention inspections
Associate OSHA-compliant new hire orientation & safety incentive programs
Coordinated processes with client for OSHA 300/301 Log Data
Extensive accident investigation protocol tied to a root cause analysis
Aggressive Return to Work Program oversight
Compliance
Our policies and practices are designed to achieve compliance with federal and state employment laws including, but not limited to, wage and hour, EEO, workers' compensation, and employment eligibility.
To learn more about our OnSite Program, call Steve at 215-669-8221.
Permanent Placement
Shorten your search for top talent. We certainly know the industry and we definitely know people, so putting us to work in search of executive or managerial candidates is a wise choice. Because of our specialization, we quickly recognize whether a candidate has the tangible and intangible qualities to work in an industrial environment and lead industry workers. We are able to go far beyond the resume and find the exceptional talent and the perfect fit.